PA Preferred Program...
The Pennsylvania Retailers' Association is an active participant in PA Preferred Program doing their best to support Pennsylvania agriculture and promote this important partnership to our members. The core values of this program are to support our local farmers, promote the purchase and use of PA-sourced products, ensure high food safety and quality standards and demonstrate ongoing commitment to Pennsylvania businesses. For a Pa Preferred information form click here or contact the PA Department of Agriculture at 717-787-6041 or email for more information. Visit the PA Dept of Agriculture website at www.agriculture.state.pa.us for complete program details.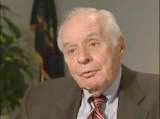 PA Retailers' Association Announces PA Retail Hall of Fame Dinner, Albert Boscov as Inductee
HARRISBURG, PA (Jan. 22, 2013) - The PA Retailers' Association (PRA) is very proud and excited to announce that Al Boscov was the First Inductee of the PA Retailers' Hall of Fame. The PRA couldn't be happier to have had the opportunity to honor Mr. B's life and career. In celebration of this memorable event, the PRA hosted a Gala Dinner and Awards Ceremony the evening of Thursday, March 7, 2013 at the Crowne Plaza in Reading, PA. The event was a great success and a
tremedous tribute to the retailing legend!